So 2017 is finally here, we know summer in BA can be HOT but just wait for it, this might be the answer you have been waiting for! We have chosen some of the best spots the city has to offer to enjoy a nice cold drink after you ramble the streets, or let's face it you will probably be looking for a fresh place to soak your tired feet, right?
We have selected the places we enjoy the most where you can have a nice drink, an outdoor terrace, or why not both! A nice pool and a cool refreshing drink of your choice :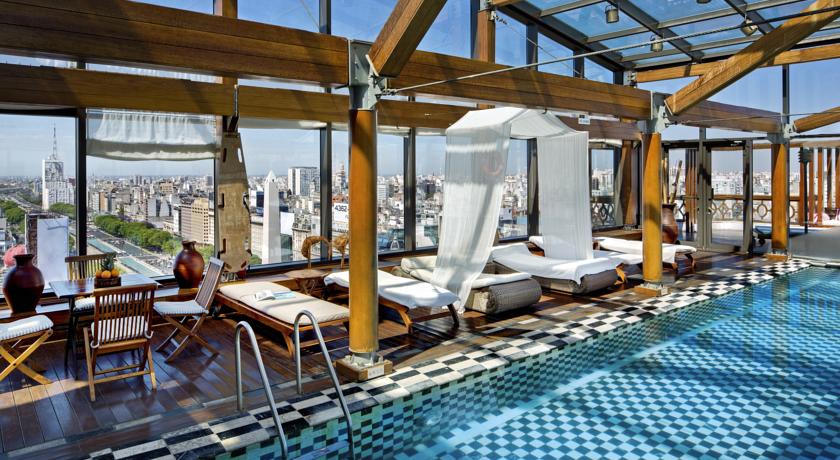 Enjoy the great rooftop pool and a stunning view right in the city center (who knew!), grab a smoothie and you are good to go. They have a day pass, you don't need to be staying at the hotel to go in and it's available all week. For more info visit their website .
If you are looking for a little evening entertainment Sky Bar is a great choice, they have live music every Thursday (sometimes Wednesdays as well, it's better to check their site to confirm). They are located in the 13th floor of the Pulitzer Hotel, the view is to die for, the atmosphere and the drinks won't disappoint!
We have mentioned this quaint, historical restaurant before but we just can't get over it! In the heart of Palermo you will find this French style construction with a big patio where you can enjoy a nice meal,and why not visit Museo Evita. This fantastic spot combines culture and gastronomy (all the baked goods are homemade, they offer salty and sweet crepes). In the evening they light the whole place with candles, plus is pet and bike friendly, it a must in your BA summer visit!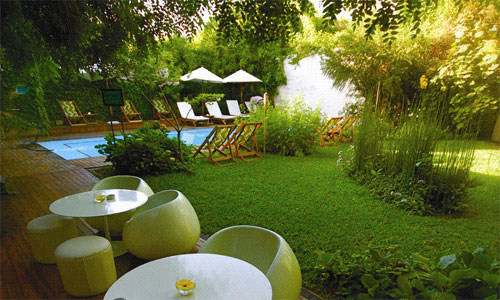 Moving now to Palermo Hollywood, Home Hotel is a small boutique hotel where you can either take a Pool Day pass in their garden pool or you can have a nice drink by the pool in the oasis garden they have at the back if you don't want to spend the whole day at the pool. The location is great so it's also a great accommodation option!
Whichever you choose will be a great experience, Enjoy!