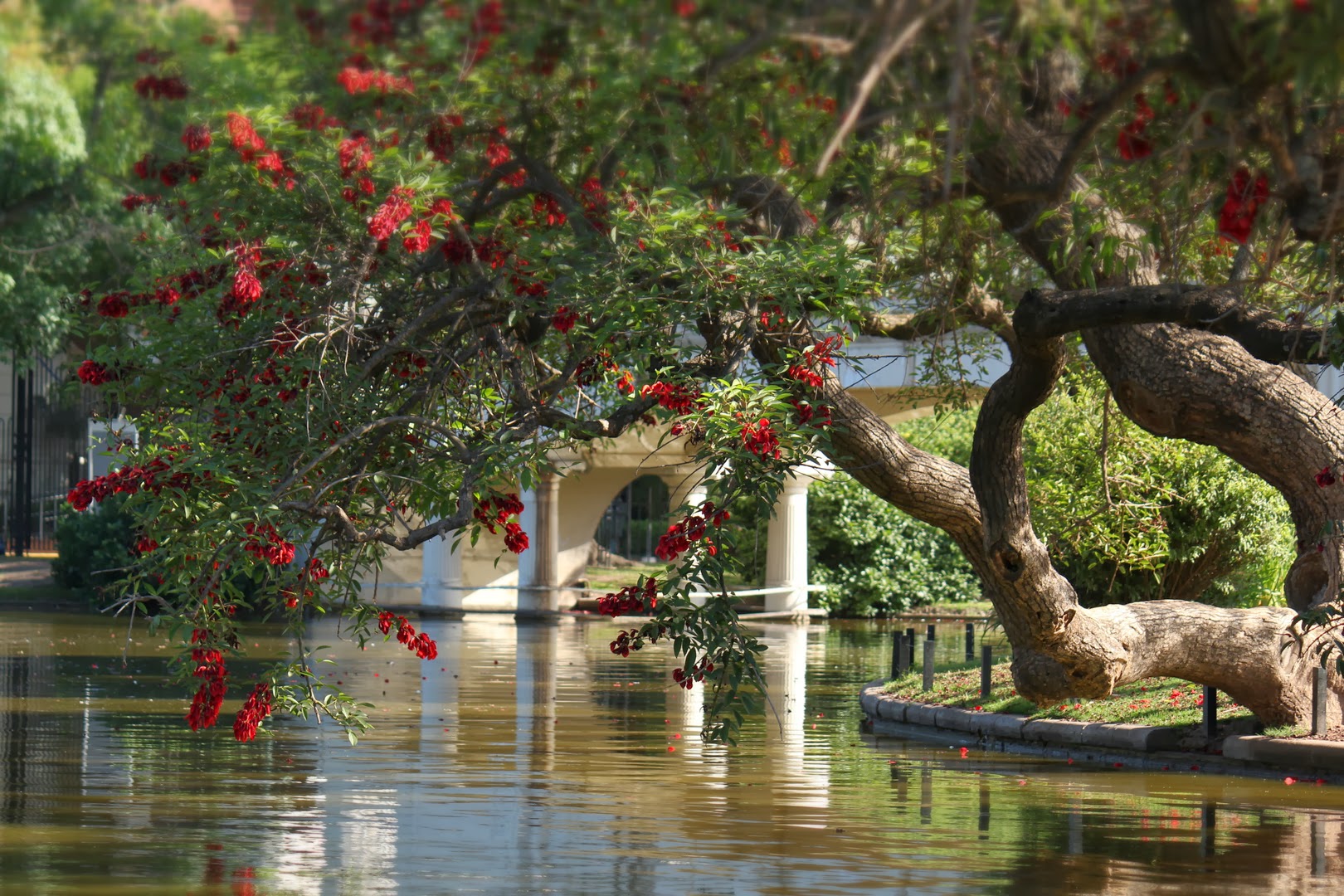 If you are spending your summer in Buenos Aires you may know by now it can get pretty hot. The spots in the city to take some fresh air, relax in a nice environment surrounded by plants and enjoy the outdoors without melting and enjoy some great food are many. We created a list for you with what we consider to be some of the best spots to have some lunch, tea or just a snack and get away from the hot hot streets for a little while in your own cool oasis.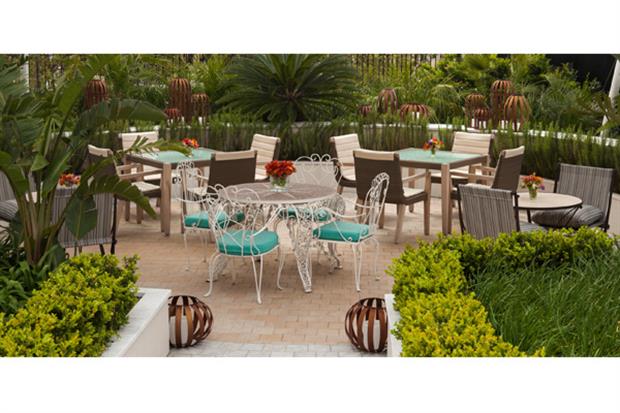 1) NUESTRO SECRETO: For those looking for a treat you will most definitely find some royal treatment at one of the the Four Seasons hotel restaurants in Recoleta. With five stars settings located in the hotel gardens is this hidden BA gem, with several terraces to choose from, a closed area to enjoy some air con but built mostly on glass so you have that summery-outdoors feel without all the discomfort. Lets not forget the food! This restaurant offers wanders for all the meat eaters, the grill is the star . But it also has grilled fish and a mud oven for local specialties. (Cerrito 1455, Recoleta)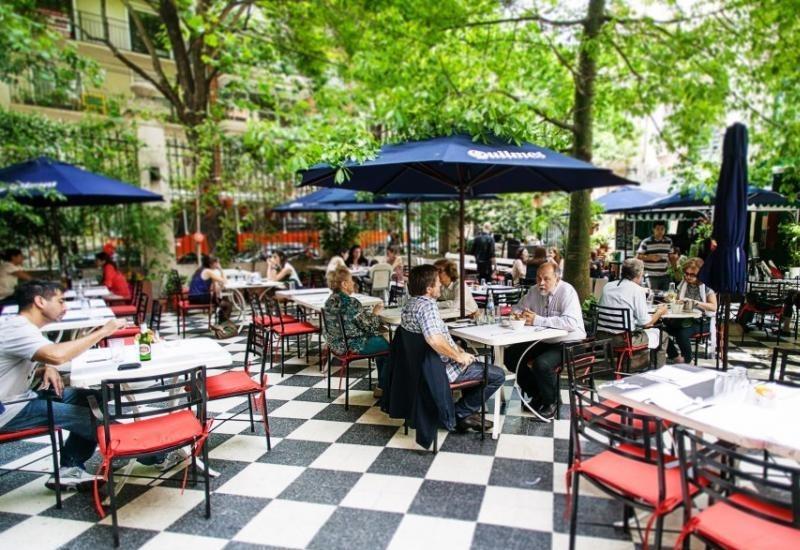 2) RESTAURANT MUSEO EVITA:
This classic restaurant is located in a historic and charming building were they offer nice Mediterranean style meals  like salads, beef, pasta and fish for lunch and dinner. The place portraits an amazing french style patio surrounded by plants and nice umbrellas to provide in the hot summer days. The space is also ideal for some drinks and a picada, plus is pet friendly! (J. M. Gutiérrez 3926, Palermo)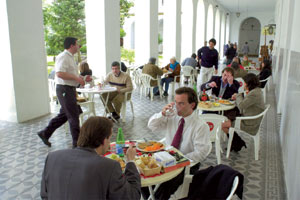 3) THE CLOISTER AT SANTA CATALINA'S: If you are stuck in microcentro what could be best than a nice lunch break in an amazing patio, surrounded by plants and history, your own oasis in the middle of the city! The place was built in 1745 and the church patio serves as the perfect space for the restaurant.The food there consists of meat, fish, salads and  pasta, classic dishes with a modern take. (San Martín 705, Microcentro)
4) OLSEN: Most of you have probably heard about it, and if you haven't you should! Not only it offers great nordic food in the heart of Buenos Aires but it also has a superb front yard (which you can't see form the street) providing the perfect spot for a summer retreat in the city. Lets talk about the food, of course they have salmon! and lots of it! they also have bagels (for all of you who didn't know where to find them here) and they also serve nordic canapés, vodka's form all over the world and a kick ass brunch. (Gorriti 5870, Palermo)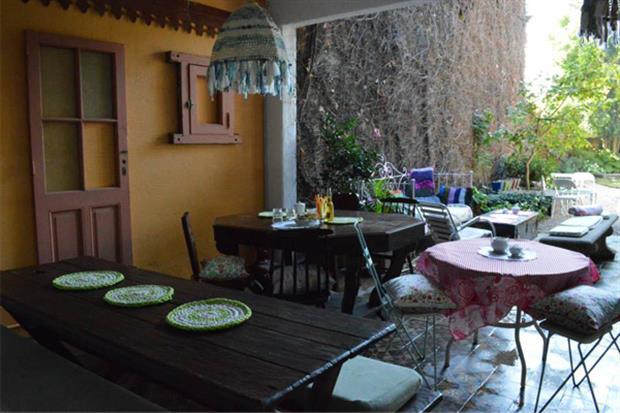 5) VICTORIA'S HOUSE: For those heading to zona norte looking for a little adventure this is the place to go, after a nice bike ride have some lunch or snacks at this lovely restaurant. With a hippie-chick decor and a huge back yard is the best place for an afternoon lemonade and some cake with friends and family to enjoy the open air and the nice weather. The specialties here are healthy options like yogurt with fresh fruit and scones for breakfast. Hearty salads with jam, olives and roasted veggies, nice sandwiches, wraps, bagels and for dessert summer cakes like pear and almonds (our favorite!), apple crumble and blueberry! (Rioja 3053, Olivos)
Enjoy the summer in BA, choose one of this places and take a holiday in the city for a little while!
If you want to learn how to prepare argentine food yourself and make the best of your summer in BA visit our classes section!