Spending the holidays in a foreign country can be hard, you are far away from friends and family and you don't know which places are worth your while. On top of everything a lot of restaurants don't open their doors on Christmas and New Year's eve but do not panic. The Cook Abroad team has done all the dirty work for you and created a list of the best menus in Buenos Aires were you can celebrate the holidays big time with all your new friends foodie style!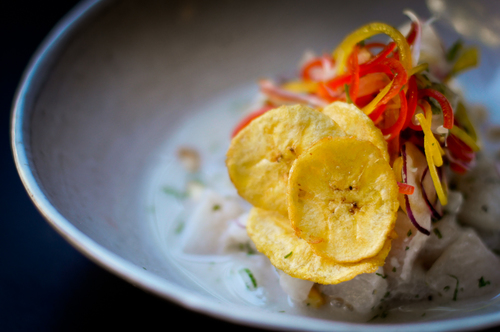 UCO RESTAURANT: The modern restaurant located in the Fierro Hotel will be offering a Christmas lunch and dinner and a New Years eve lunch and dinner. The  lunch consists of cold cuts, smoked trout, lamb palette from Patagonia, white chocolate parfait, petit fours, wine, coffee and water all for the price of $750 pesos per person. The dinner includes cold cuts, seafood, salmon carpaccio, fish of the day, stuffed chard, crispy pig, white chocolate and mango dessert, petit fours, coffee and water for $1400 pesos per person. UCO restaurant has super high standards to please the foodie in you and start the new year in style. (Soler 5862, Palermo, Buenos Aires)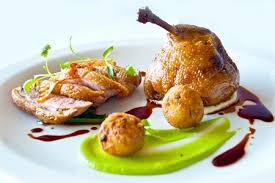 L'ATELIER DE CELINE: The french style restaurant located in San Telmo will be offering a true french dinner for New Year's eve. The menu has two options for each course, for the entrance duck breast carpaccio with a bittersweet chutney/ confit octopus with veggies and hollandaise sauce. Main dish will be Lait larga confit/ hake vegetable tartar plus lime sauce. The dessert options are grapefruit bavaroise with a citrus salad/ chocolate marquise with cardamom and a berries ganache. Not only they have delicious food but they also serve it in an amazing rooftop terrace to start the new year with a privileged view of the fireworks for the price of $1200 pesos per person. (Carlos Calvo 242, San Telmo, Buenos Aires, Argentina)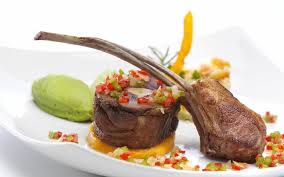 LA CARNICERIA: To celebrate Christmas local style with amazing meat you can't miss La Carniceria menu. It includes  cassava with baby goat meat and tomatoes, smoked tong with anchovies + tuna and capres, rib eye, lamb with cherry's and yogurt sauce, duck with peach, as a dessert cheese with morbier, small peaches, peanuts, goat cheese ice cream and guaya. A local feast for everyone to enjoy for $1200 pesos per person. (Thames 2317, Buenos Aires, Argentina)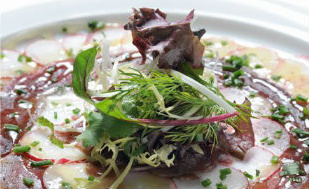 OPORTO: With a more traditional approach, Oporto offers sharing portions as an entrance and individual plates for everyone in this local style holiday menu for new year's eve. The night begins with vitel tone, matambre, russian salad, burrata, cooked jam, corvina terrine & spinach fritters. Then the principal has several options between aubergine ravioli, ribeye and goat and  salmon all with their amazing side dishes. Finally for desert we also have options and they are: chocolate mouse, roasted bananas with a spice cake or fresh season fruit with lemongrass and mint. To finish off coffee, with chocolate truffles panettone and lots of treats for your new year sweet tooth all for the price of $1490 pesos per person. (11 de Septiembre 4152, Buenos Aires, Argentina) TIP: on Christmas they will be selling take away food from their deli section, a great option to enjoy gourmet food at home.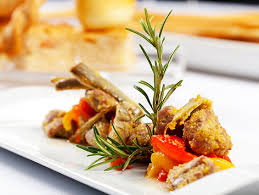 CAPITAN COOK: For those in zona norte, Capitan Cook will be hosting an oriental gourmet style new year's eve dinner. This original menu consists of six steps and it includes dim sum, chirashi sushi, red tuna, confit turkey, sorbet and pear tart for dessert. The price for this asian treat is $1200 pesos per person. (Av. del Libertador 13652, Martinez – Zona Norte, Buenos Aires – Argentina)
For those having people over Fabric sushi will be delivering but you have to make your order in advance 🙂
Whichever option you choose we hope you have a merry christmas and a very happy new year! If you want to learn how to make your own argentine dinner check our our classes section!