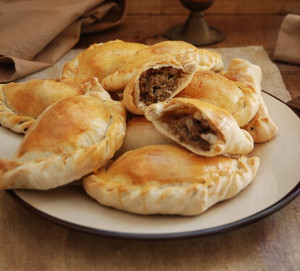 One of Argentina's most famous treats are our famous empanadas. You can find them in different shapes and sizes and their ingredients vary depending of the place were the recipe came from. They are certainly delicious but you have to know were to find them. There are some special places you cant miss out and we created a special list for you.
Here is our top 5 places to eat empanadas en Buenos Aires like a local:
1- El Sanjuanino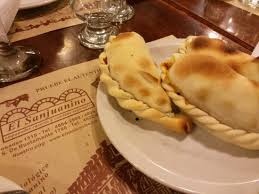 Located in Recoleta El Sanjuanino has 30 years creating the best empanadas in town. The place offers a variety of empanadas tastes and a few regional dishes like locro, provoletas, tamales and for dessert a quesillo con dulce de alcayota, all worth a try if you like experiencing traditional Argentine dishes in your visit to Buenos Aires.
Address: Posadas 1515, Recoleta
2- Peron Peron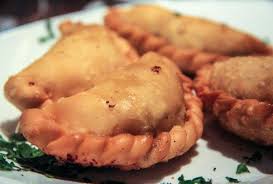 This restaurant was created by Chef Gonzalo Alderete Pagés is definitely special, not only you can have great quality meat empanadas but you can also find some original fillings. We recommend to try the marrow bone and lamb options. They were chosen by the Hufftington Post like one of the best dishes of the world. The place is decorated to show the populist years of Argentina's government with Evita and Juan Domingo Peron which creates a different setting for your meal were you can also learn some of the countries history.
Address: Carranza 2225, Palermo Hollywood
3- La Cocina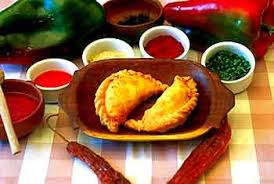 At the end of a gallery you can find this Catamarca inspired emapanadas. This is not a fancy place you just buy your tasty empanadas and eat them on the go, they are freshly made. Our favorite flavors were the meat and cheese with onions. The meat one has potatoes inside and the cheese has sweet onions that will blow your mind.
Address: Florida 142, local 61, Galería Boston y Av. Pueyrredon 1508, City Center
4- Ña Serapia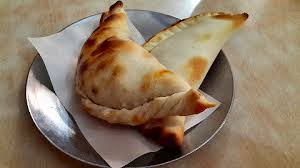 Small and charming restaurant that offers Salta like empanadas, small and with potatoes inside. The meat ones are our favourite flavor. They offer baked and fried empanadas, all with a home made delish dough in the heart of Buenos Aires.
Address: Avenida Las Heras 3357, Palermo
5- Delivery Urbano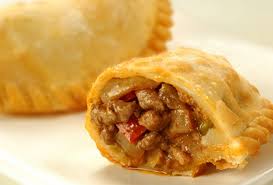 For a more gourmet experience go to Delivery Urbano, the chef and owner Rodrigo Caumo is an empanadas specialist. They are huge!  and offer very original flavors like chicken with mushrooms, onions in a wine reduction with cheese and nuts, tuna and exotic meats. This is not a restaurant, you can order them and send them to your hotel or pick them up. They also have fantastic pizzas.
Address: Virrey del Pino 2328, 011-4780-0020
Hope you enjoy our selection of top places to eat empanadas! Would you like to learn how to make them? join our Buenos Aires Empanadas Class!